Projects
Perspective Affaires
over 1 year ago
I've had the pleasure of working closely with Perspective Affaires (PA), an EdTech startup based out of Montreal. PA is the winner of the Coup de Coeur du Public Award presented by Desjardins at the RBC ESTim 2021 Gala and the winner of the Coup de Coeur du Public Award of the 2021 Start-UP Challenge from Les Affaires presented by BNC. I'm glad to take part in PA's mission to "Imagine, create and offer virtual educational content to support 12 to 21 year olds in reaching their full potential".
They entrusted me, among other things, with the creation of their online visual identity, hence the creation of their website that would allow them to showcase to the general public their raison d'être and their products & services. It was a stimulating collaboration that led me to develop for them, a website that translated their company values and mission.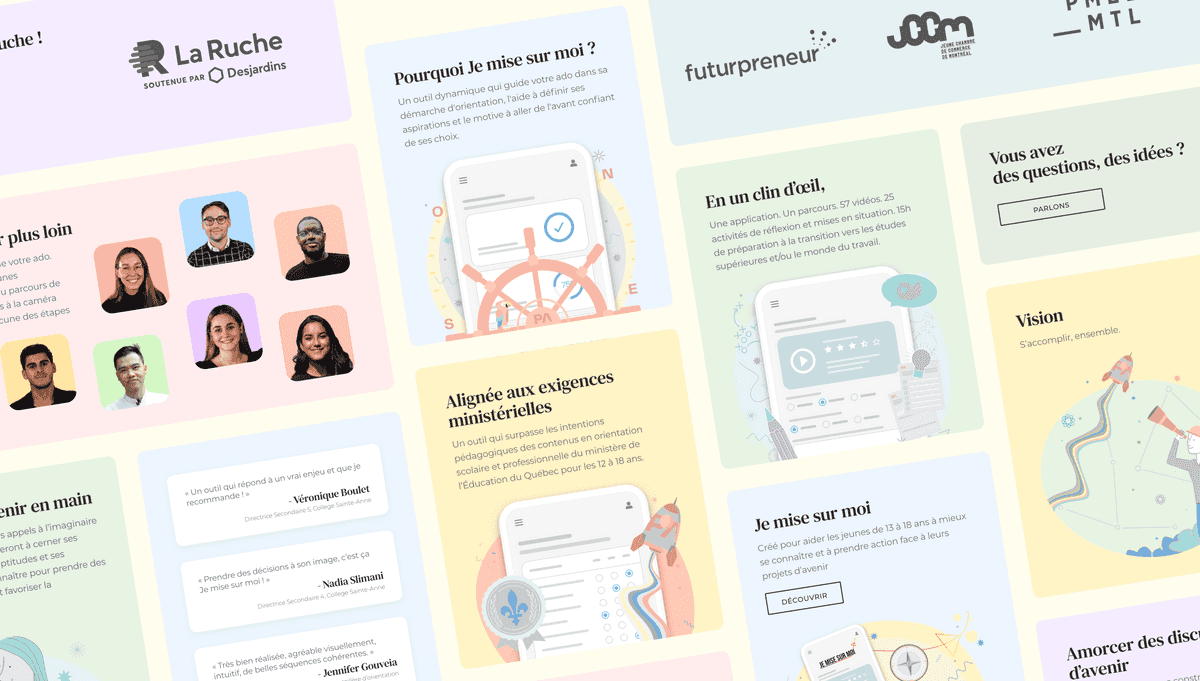 This project testifies to my ability to clearly define my clients' integral identity and to turn their abstract ideas into a concrete visual, carrying clear and engaging messages for their target audience. Furthermore, I've been able to connect their marketing and sales approach to an artistic approach which exceeded expectations.
Having the chance to count on charbz's services is incomparable. His contributions, both strategic and creative, in the development of our website, has allowed us to build a tangible and measurable source of income and opportunities. Since 2020, our investments in charbz's work has been, without a doubt, our best move. We can never thank you enough; thank you charbz for believing in our project and putting in as much heart as you did!

Antoine Veilleux, Co-founder of Perpsective Affaires
The PA website, that is the result of this collaboration, can be browsed with the following link: perspectiveaffaires.com
In each project I undertake, I always aspire to be a strategic contributor who goes beyond the technical aspects related to web development. I'm proud to be able to carry out large-scale projects, contribute to companies like PA and bring more than web development to my customers. If you are a company looking to have a website developed, I look forward to exchanging with you and contributing to your wildest ideas. Reach out